You can access more content from the menu above!
News
27/06/2021: New version of IMPERIUM LIMS has been released. Read more...
6/24/2021: PDF display error in IMPERIUM LIMS: After you install Windows KB5003637, a gray area appears instead of PDFs. Cause: Due to a Windows update, the Acrobat Reader plug-in does not display PDFs. Workaround: Uninstall Windows Update KB5003637 and pause the installation of updates for at least two weeks. Solution: Use another PDF reader instead of Acrobar Reader. For example: FoxIT Reader. Expected Solution: Microsoft or Adobe will fix the error.
IMPERIUM Laboratoy Information Management System
The IMPERIUM Laboratory Information System is an integrated system for serving different industries. The integrated system supports the achievement of the business objectives of the laboratory while ensuring that the laboratory meets the industry's professional expectations and does not have to compromise on operations and information security. In addition to the usual basic features, the system has the following key functionality:
HR Management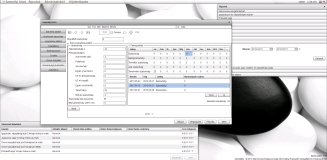 It is an ideal solution for small and medium sized companies who do not want to install an expensive and complex ERP system to store and track the necessary HR data of the employees at one place. Application provides several different reports which are valuable not only for the HR department but the managing board, too.Read more...